As of March 28, 2023 the township and fire department's mailing address are now PO Box 340.  We will no longer have mail picked up or delivered to the office.
…..ATTENTION…..
The White Pigeon Township does not take Debit Or Credit Cards for any payments in our office or on line.  We are not connected to any third party collection agent.  We take Check, Money Order or Bank Checks only at the office, by mail or at our drop box.
Recently it was brought to our attention that a local website was taking payments on line.  A person used this third party collection agent and then discovered it was not affiliated with that local website.  So be careful how you make payments.
…..DUMP PASSES & BURN PERMITS…..
Summer is here and the clean up starts.  Now is the time to get those dump passes and burn permits.
 White Pigeon Township gives out (1) free dump pass per property per year.
It is required to have a burn permit to burn anytime you burn outside a burn pit.  You are only allowed to burn yard waste.  No trash or garbage, nothing that has ever been a part of a building can be burned.  If you are caught burning without a permit or burning something other than yard waste you could receive a fine.
…..PET Burials…..
The White Pigeon Township would like to announce the opening of their new "Pet Cemetery".  For more information stop by the Township Office or give Jean a call at the office during regular business hours.
…..Are You Old Enough to Remember…..
Newville Cemetery, White Pigeon Township, St. Joseph County, Michigan.
Recently our Township received information about the Village of Newville which was established two miles east of White Pigeon in 1828 by either the three Phelps brothers or Dr. Hubbel Loomis, a local doctor and first judge of probate of St. Joseph County, depending on the reference.
Newville was a thriving community which boasted a wayside inn, a blacksmith and shoemaker's shop by 1829.  Dr. Loomis established the county's first medical office in the village but soon moved into White Pigeon.  A log cabin became the site of the first school organized in St. Joseph County and also housed the first organized religious society, a Methodist class, which later also moved to White Pigeon in 1830.
Newville Cemetery was established at a location which is presently the corner of US-12 and Sevison road, 2 miles east of White Pigeon.  The cemetery was known to have had burials in that location prior t 1831 but use was later abandoned.  Newville "passed into oblivion…..leaving not a wreck behind" due to the more successful White Pigeon Village nearby.
It is unknown what happened to the Newville Cemetery headstones or people buried at this site.  Jim Kulp, who was sexton of White Pigeon Township a number of years, was unaware of this cemetery.
If you have information or stories about the area that you would like to see on our website, please bring or send them to our office.
…..LifeCare Ambulance Membership Program…..
LifeCare Ambulance Service is the ambulance service contracted by St. Joseph County Ambulance Committee to provide ambulance service to our community.  MemberCare is a subscription program offered by LifeCare Ambulance Service that covers out-of-pocket expenses for medically necessary ambulance service.
How MemberCare Works:
It costs $38 to join, and is good for the next 12 months.

It covers a person, their spouse and any other legal dependents living in the household.

If you need ambulance service, LifeCare will bill Medicare or your insurance company for any medically necessary ambulance trips to the closest, appropriate medical facility. 

Any co-pays and deductibles

your insurer requires you to pay for ambulance service

are covered by MemberCare,

and you are not responsible for paying those amounts.

Your membership becomes effective 3 days after receipt of payment and a signed membership agreement.
MemberCare Benefits
An emergency ambulance trip costs over $800.  Most insurance policies are requiring higher co-pays and deductibles.  With MemberCare, you have no out-of-pocket expense for medically necessary ambulance service.

Medically necessary ambulance trips that are not covered by insurance, are rendered at 20% discount from regular rates.

Covers ground services provide by LifeCare Ambulance Services, within its entire service area to or from local and regional hospitals.

Peace of mind – you never know when an emergency may happen to you or your family.
You can sign up at LifeCare's website: www.lifecareems.org
For more information, Call 1-800-267-1161
…..Flood Insurance…..
On 7/6/2012 Congress enacted the National Flood Insurance Program (NFIP) Reform Act of 2012.  It is often referred to as Biggert-Waters or BW-12.  It requires changes to the NFIP to occur.  One is the elimination of existing flood insurance subsidies resulting in higher costs to most policy holders (some significantly).
If you would like more information about these changes and what you can do to help save you dollars in insurances costs.  Go to the FEMA Biggert Waters resource page of http://www.fema.gov/national-flood-insurance-program/flood-insurance-reform-act-2012 is a good source of information fact sheets for all to use.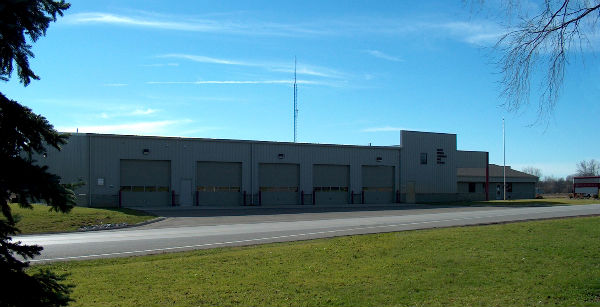 CHECK BELOW FOR IMPORTANT NAMES AND NUMBERS
Klinger Lake Association–meet the 2nd Monday @ 7:30 pm April-October
White Pigeon Township Library–meet the 4th Monday of each month @ 5:30 pm @ the Township Library–269-483-7409
White Pigeon Lions Club–meet the 2nd & 4th Wednesday @ 7:00 pm @ Rachells Resturant–269-501-8293
White Pigeon School Board–meet the 1st & 3rd Wednesday @ 6:30 pm–269-483-7676
White Pigeon Township Board–meet the 1st Tuesday @ 7:00 pm @ the Township Hall–269-483-7043